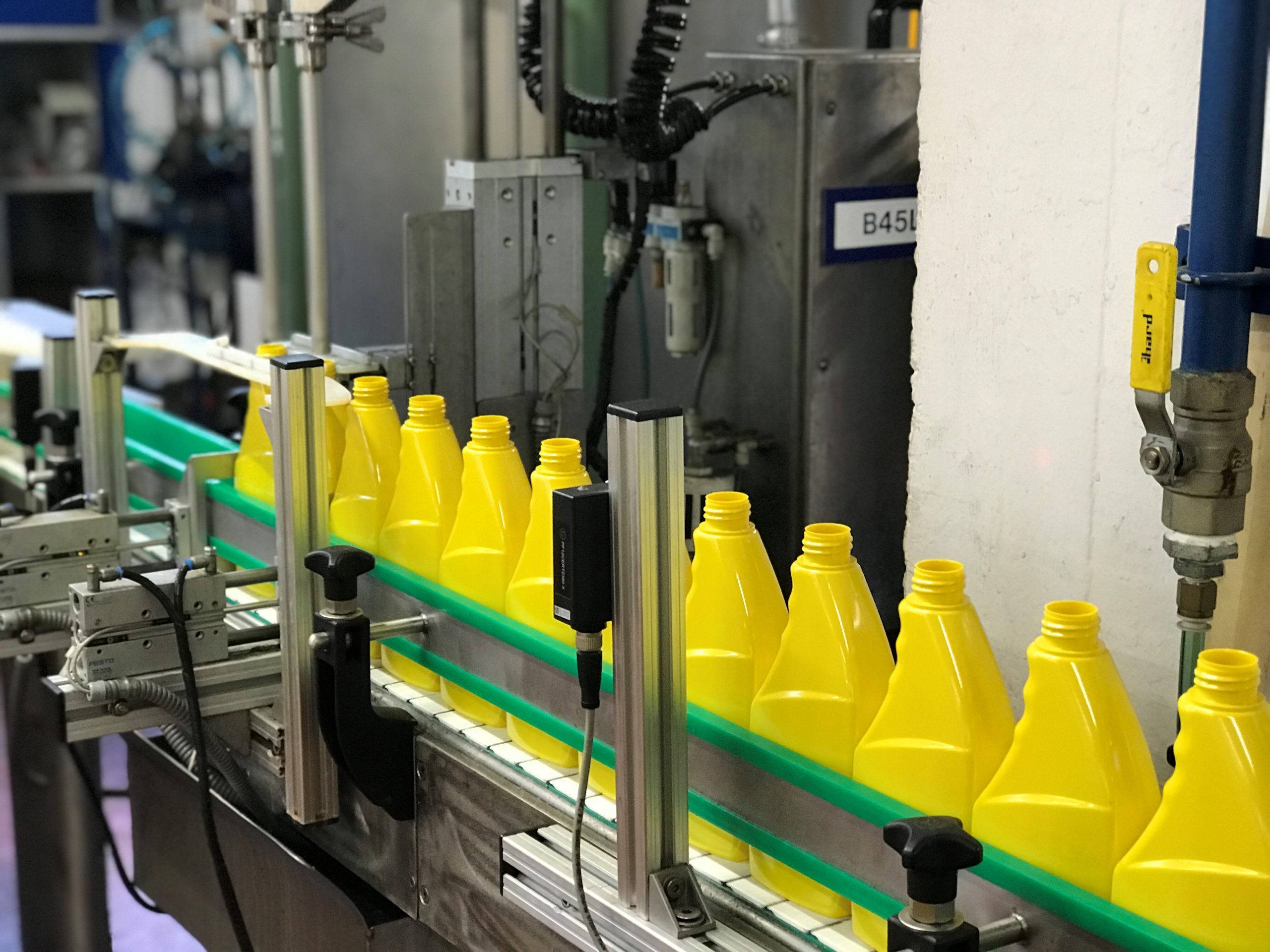 Our story
About Rain-X®
Since the first use of the Rain-X® name in 1972, the brand has grown to become one of the most well-known automotive aftermarket brands.
History
Our history
History
For the last 40 years, Rain-X® has provided drivers with products to help them outsmart the elements. With our Original Glass Treatment™ water beading technology, Wiper Blades and Glass Cleaners; Rain-X® leads the automotive aftermarket in glass care.

In recent years, the Rain-X® portfolio has expanded to include other types of car care products such as our Car Washes, Waxes, Bug & Tar Removers, and Headlight Restoration Kits. All Rain-X® products are designed to help keep our customers a confident step ahead of Mother Nature on the road.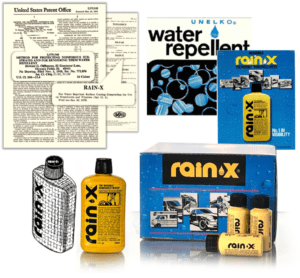 The Unelko Company begins in 1971 in Chicago, Illinois when Howard Ohlhausen invented and patented one of the first "invisible" coatings for glass and a method for rendering nonporous surfaces water, soil and stain repellent and remarkably corrosion and scratch resistant.
About the inventor of Rain-X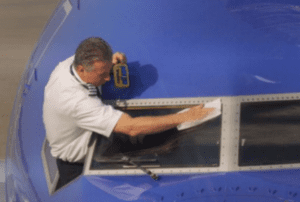 Howard Ohlhausen and his sons trademarked Repcon®, a rain repellent and surface conditioner for aircraft & military vehicles, and Rain-X®, a glass treatment & rain repellent that "Improved Visibility and Driving Safety" in inclement weather. Rain-X® first becomes commercially available in 1972.
In 1981, Howard Ohlhausen relocates the family business to Scottsdale, Arizona where he and his three sons continued to commit their lives to building the new family business and the Rain-X® brand.

Notable product innovations during this period include Rain-X Anti Fog for interior glass in moist/cold weather conditions, a Glass Scrub and stain remover as a pre cleaner and treatment for auto glass and a premium Windshield Wash with Rain Repellent.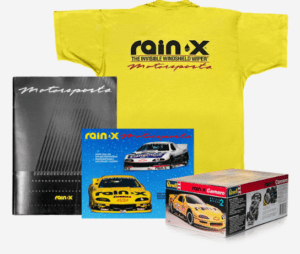 Rain-X begins its storied history in sponsoring motorsports, a marketing partnership that proved instrumental in helping The Unelko Company grow the business. Notable sponsorships during this period included famed racing drivers Scott Sharp, Mario Andretti, and the Newman/Haas team.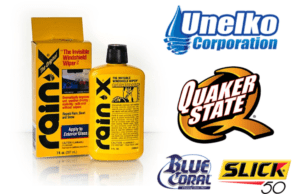 Unelko sells its world-famous Rain-X® to Quaker State Co. in 1997. Today, Unelko continues to be a leading manufacturer of specialty cleaners, protective coatings and "microbe-resistant" treatments under their Invisible Shield®, Repel® and Sani-Shield® brands within the household, commercial cleaning & glass industries under their Invisible Shield Repel and Sani-Shield® brands within the household, commercial cleaning and glass Industries.

In November 1997, Irving, Texas based Quaker State Co. acquires Rain-X® which joins a portfolio of well-known consumer brands such as Blue Coral, Slick 50, and Black Magic.

The Blue Coral–Slick 50 Division of the company owns its manufacturing and headquarters facilities in Cleveland, Ohio.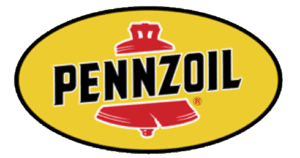 In December 1998, Quaker State Co. merges with Houston, Texas based Pennzoil to become Pennzoil-Quaker State Co., while the Blue Coral–Slick 50 Division remains in Cleveland, Ohio.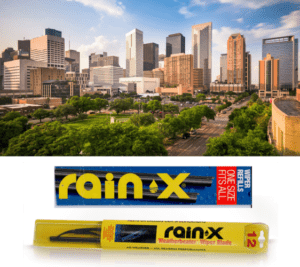 In March 2001, Houston-based Shell Oil Co. announces its intention to acquire the Pennzoil-Quaker State Co.

In August 2001, Pennzoil-Quaker State Co. consolidates its consumer products Divisions, including the Blue Coral–Slick 50 Division into one centralized organization in Houston, Texas.

The company continues to expand the Rain-X® brand through product and category extensions, and in 2001 launches in the United-States the first-ever Rain-X® wiper blade, the Rain-X® Weatherbeater® after market research identified high potential in the category.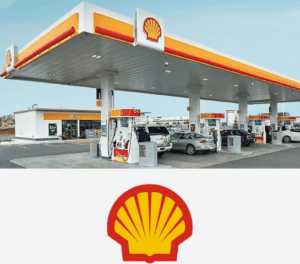 In October 2002, Shell Oil Co. completes the acquisition of the Pennzoil-Quaker State Co. for $1.8 billion in cash.
By May 2003, Pennzoil-Quaker State Co. begins doing business as SOPUS Products (Shell Oil Products US). Combining Shell Oil Co.'s lubricants networks and infrastructure and Pennzoil-Quaker State Co.'s leading motor oil brands, portfolio of car care brands, and Jiffy Lube stores, the new company becomes a leader in the U.S. lubricants and car care business.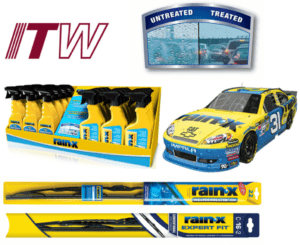 In March 2011, Illinois Tool Works Inc. acquired SOPUS Products' Car Care business, a leading automotive aftermarket consumer products portfolio, which includes well-known brands Rain-X®, Black Magic® and Gumout®, among others.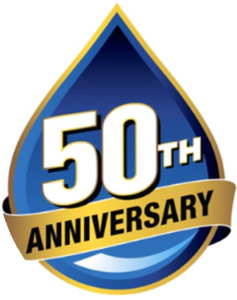 Rain-X celebrates its 50th anniversary as a worldwide automotive brand known for safe driving visibility. Here's to another 50 years!
About
About the inventor of Rain-X®
About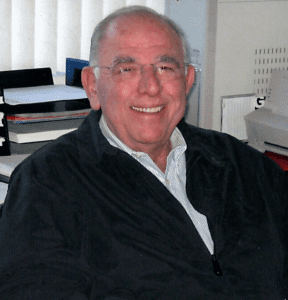 Howard G. Ohlhausen
(1932 to 2017)
Howard immigrated to the U.S. in 1939 with his mother and brother at age 7. Their family fled Nazi Germany to find safety. By the grace of God, his father Arthur, after surviving years in a German concentration camp, was safely brought to the states, where the family was reunited in Chicago, Ill.

Howard worked very hard at a young age, in times that were difficult as an immigrant with little or no means. He was driven to learn and master the English language early on, which allowed him to excel in school. Howard's interest became expansive in writing, his love for the dictionary was never ending, and his strong work ethic and commitment followed him into college. He attended Drake University in Des Moines, Iowa where he found further interest in psychology and philosophy, and ultimately graduated with honors. While attending the University, he met Beverly and they married in 1953.

After college he joined the Air Force, wanting to serve the country that he felt brought his family to safety as a child. He graduated from officer's candidate school as a second lieutenant and was assigned as an Aircraft Observer – Navigator and, with advanced training, ultimately as an Air Electronic Countermeasures Officer (the single most needed rating in the entire Air Force). It was there that he identified the need to develop a means to improve visibility in flying aircraft during inclement weather.

Howard and Beverly started their family in Chicago, were he worked with his father and brother in the family "Schmatta" business. Howard traveled the world selling their bulk rags, cotton and denim clothing, and wipers to underdeveloped countries. He was always committed to his father's life long passions. It wasn't long, however, until Howard's inventor side came out. His experiences in the Air Force led him to create a small laboratory, allowing him to experiment with coatings and water repellants that would allow aircraft to achieve better visibility and safety.

After years of testing, he invented and patented several ultra-thin "polymer" coatings that rendered glass and other surfaces to become water and soil repellent. He trademarked "Repcon" which was ultimately sold to the U.S. Air Force. Then came the brand Rain-X "The Invisible Windshield Wiper" and so a new chapter in his journey began. He moved his family to Scottsdale, AZ in 1981, where Howard and his three sons continued to commit their lives to building the new family business and ultimately the incredible product "Rain-X" became a global automotive brand.